New Age Automation: Leveraging enterprise data & Artificial Intelligence to automate everyday business operations
The beauty of data does not just laze in its ability to provide insights. It's in the ability to learn and take autonomous decisions.

Mundane decision making requires manpower and can be inconsistent. Automated decision making will reduce such disadvantages.

Enterprises of today have traditionally collected data. The new age enterprise will use the data in a way that can automate the existing business process. Datoin's CBE platform will help you do just that.
Why
Component
Based
Engineering?
Component based (software) engineering is a branch of software engineering that emphasizes the separation of concerns. It is a reuse-based approach to defining, implementing and composing loosely coupled independent components into systems. More at Wikipedia .

Just as the donut hole doesn't exist without a donut to define it, a Component doesn't exist without a Framework to define it. Datoin provides a framework and platform to build applications using components published in the component superstore.

With Datoin Platform, You can cut down development cost and reduce time to market.
Automate with ease using Datoin Platform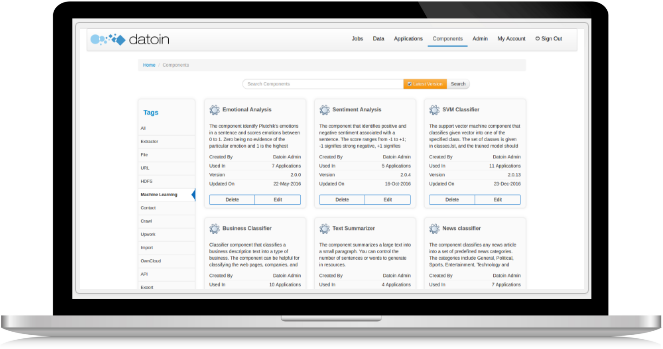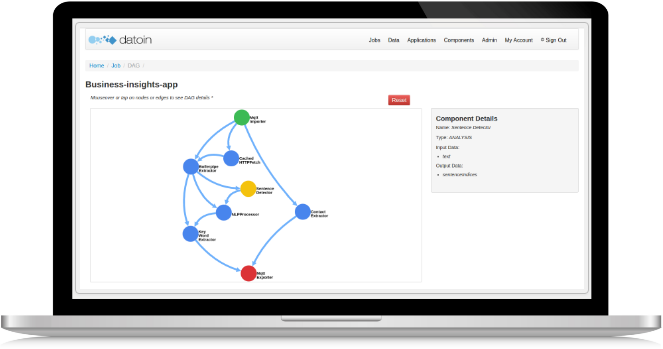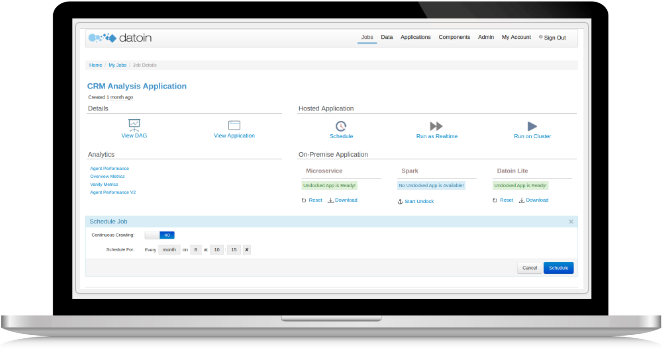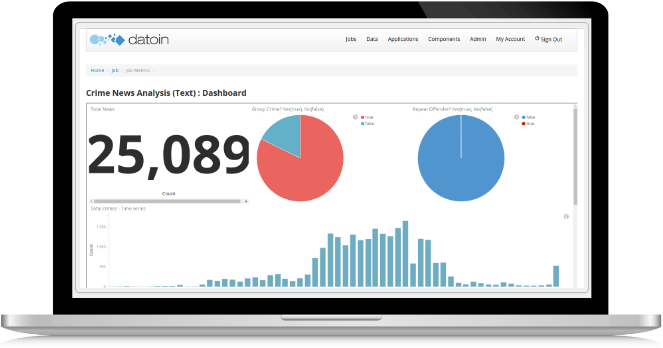 Latest from blog
Now the agony of customer are not written and mailed through the post, rather it may be tweeted or commented on the wall of facebook page. Once quiet customer is now becoming more vocal. Their problems are not only sent to the organisation but also broadcasted to millions of other customers. This may affect adversely to any business if not handled properly. Read More
© 2017 Datoin · All Rights Reserved. No part of this website may be reproduced without Datoin's expressed consent. Terms & Services